External Blinds
Create a physical barrier in front of your interior vertical glazing or outdoor pergola space and stop the suns energy more effectively. Our innovative external roller & roof blinds are the most effective way to regulate solar heat and light, preventing unwanted solar heat gain and diffusing incoming light to create a thermally and visually comfortable indoor or outdoor space.
Blocking upto 92%* of the suns near infra-red heat rays, our external blinds can reduce interior room temperatures by more than 10 degrees centigrade.
Performance data is purely indicative based on tests carried out to EN 13363-1 with double low-e glass and using Twilight Pearl solar control mesh dimout fabric
External Roller Blinds
Our external roller blind with its slim profiles and sleek design is a seamless addition to any vertical glazed area. Zip locking technology built into the side guides, physically locks the fabric in place at every position rendering the blind windproof along with preventing any light shining between the edge, whilst the weighted lead rail ensures the fabric stays under optimum tension. A clever two-part side guide conceals all fixings, a cassette headbox discreetly hides the blind when not in use.
Technical Overview HEIGHT: upto 6.0m WIDTH: upto 6.0m HARDWARE COLOUR: Anthracite Grey RAL 7016 White RAL 9016 Any other RAL colour OPERATION: Motorised - Remote Control - App Control DURABILITY: Beaufort 6 - strong breeze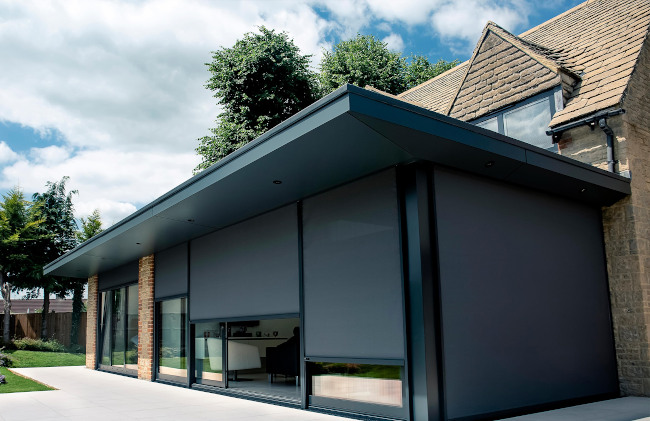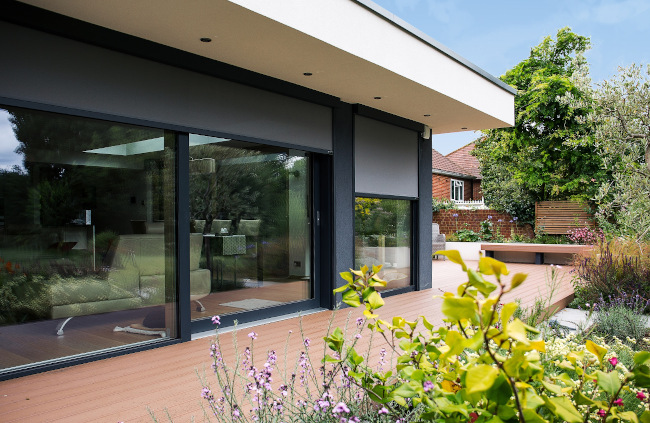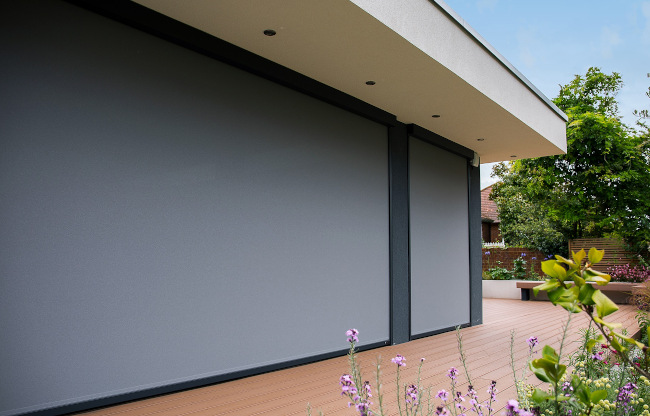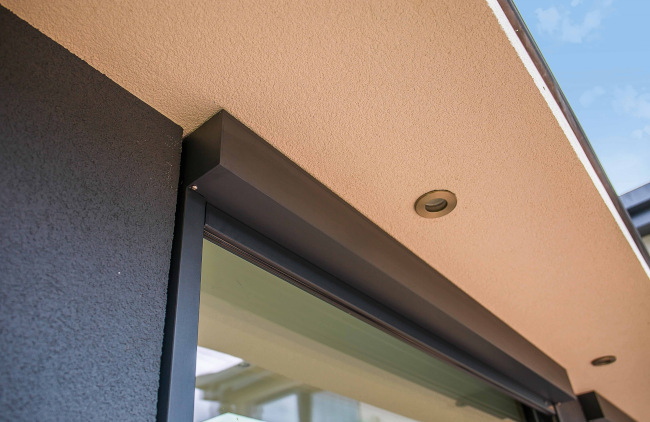 External Roof Blinds
Our external roof blind is designed to run across all types of roof glazing and is also a perfect addition to a free standing or lean-to pergola construction.
By using an innovative concealed tensioning system, tear resistant cables tension a hi-tensile double coiled spring, which in turn keeps the fabric taut at each position. The lead rail runs within U shaped side channels to ensure the blind runs perfectly square whilst also preventing any light leakage. A range of mounting brackets allow installation to all types of glazed roof as well as many external timber constructions. Height adjustable brackets allow roof vents to be overcome. When retracted away, the full cassette casing neatly encloses the fabric ensuring a low maintenance solution.
Technical Overview HARDWARE COLOUR: Anthracite Grey RAL 7016 White RAL 9016 Any other RAL colour OPERATION: Motorised - Remote Control - App Control DURABILITY: Beaufort 5 - fresh breeze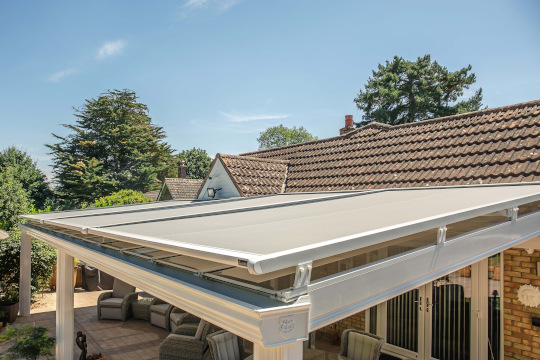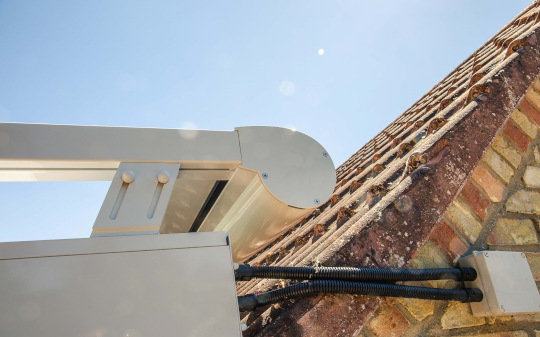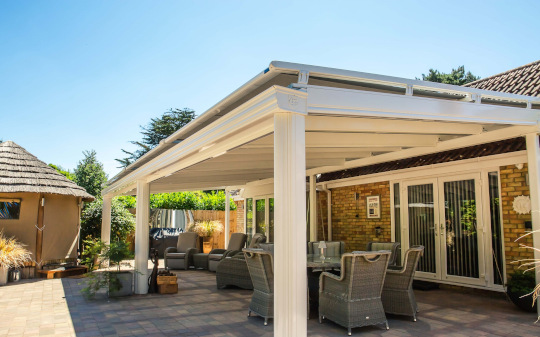 Find out more about our products
Make a no-obligation appointment today
Modern and traditional styles, fabrics to compliment your rooms. Whatever your needs: function or aesthetics (or both!), we have the experience and product range to offer you the best solution. For great customer service and a stunning result, speak to us today on 01635 866600 (West Berkshire) or 01189 509449 (Reading)