Shutters
Our stunning range of Shutters are made-to-order by a leading global shutter manufacturer, boasting the best quality on the market, a state of the art manufacturing process and the best possible quality control. We are able to offer styles and finishes to suit any window, taste or budget!
With a premium range of both real & faux wood products, we urge you to compare our quality against other shutter suppliers! choose from a range of styles including full height, cafe style, tier-on-tier, tracked, shaped and solid panels.
Our highest quality shutters will take pride of place within your home!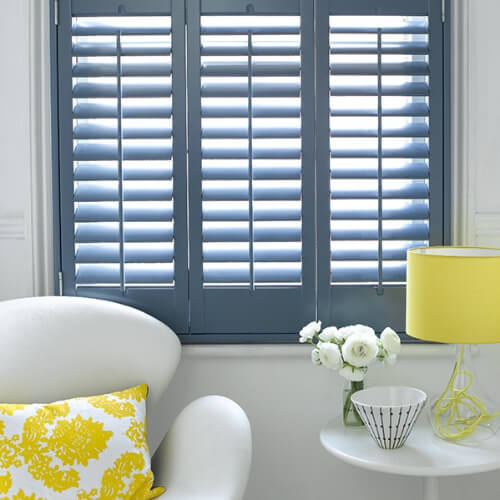 Reasons to choose Shutters:
Stunning & elegant natural beauty, the best quality available at an affordable price
Premium shutters in a range of both real & faux woods
Choose from our popular painted finishes or have them finished in your own custom colour!
Shutters Gallery
Find out more about our products
Make a no-obligation appointment today
Modern and traditional styles, fabrics to compliment your rooms. Whatever your needs: function or aesthetics (or both!), we have the experience and product range to offer you the best solution. For great customer service and a stunning result, speak to us today on 01635 866600 (West Berkshire) or 01189 509449 (Reading)